Guest Room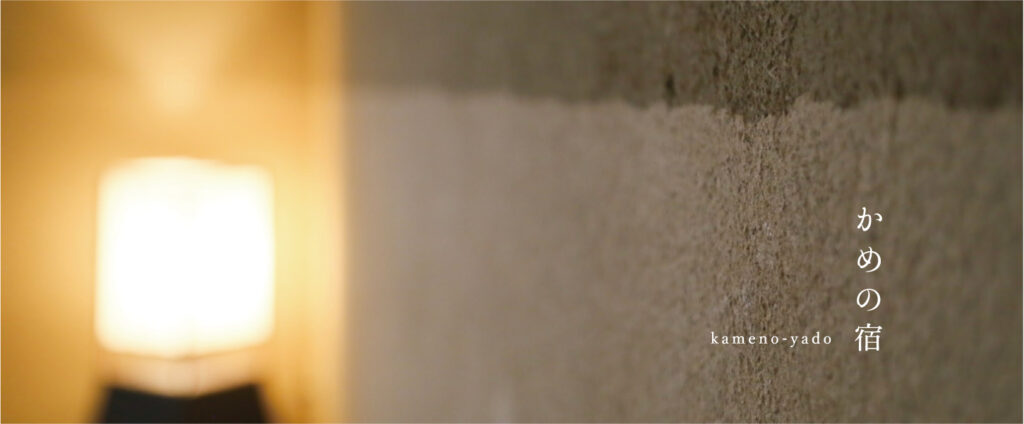 This original guest room made from artist who live in oita.
You can see beppu bay from window and feel four season in forest.
There are sounds of birds in our place.You can enjoy your special time in kamenos.
You can book most affordable price in here.
You can book trial price 24,000yen(2people) for one night.
you can book from here
CONFORTABLE
This room wall made from local soil.
We have tatami and japanese table"horigotatu"
When you enter small entrance, there are "chasittu" where is japanese paper ceiling.
SLEEP & REFRESH
We use comfortable bed. we provide good quality sleep.
There are peace where you can do whatever you want such as yoga, meditation, reading book….
Wifi is available all the time. you can use this place as a working place.
KITCHEN & BATHROOM
There are refrigerator and electric kettle.
Tere are japanese traditional bath."goemonburo"
Bath made from casting 
Breakfast is self survive.
There are bread or yogurt or fruit  in the  kitchen every morning.
option 
You can order dinner from 10,000yen.   
Please feel free to ask us good restaurant around our accommodation.